creamer media
store
store home page

creamer media product
2011 South Africa's Automotive Industry (PDF Report)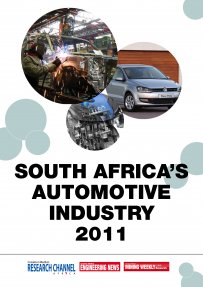 The improved vehicle sales figures achieved in South Africa in 2010 were tied to the country's recovery from the global economic slowdown. The South African economy officially moved out of recession during the third quarter of 2009 and, while economic recovery levels were relatively subdued for some time, there was a marked improvement in consumer sentiment and business confidence.
These factors were supported by lower interest rates and declining inflationary pressures. The vehicle market also benefitted from improved loan approval rates and pent-up replacement demand for vehicles, as well as from strong demand in the car rental industry, tied to South Africa's hosting of the 2010 FIFA World Cup. This report examines the state of South Africa's automotive sector and the changes taking place in the industry in the aftermath of the global economic crisis.
Published: 08 June 2011.
---
TABLE OF CONTENTS
---
List of abbreviations 1
---
Key developments 2
---
Automotive demand 3–5
---
Automotive production 6–12
Sector support
Investment
Local content
Labour issues
Future production
Global position and competitiveness
---
Automotive exports 13–14
---
Automotive imports 15–16
---
Major OEMs 17–23
BMW South Africa
Ford Motor Company of Southern Africa
General Motors South Africa
Mercedes-Benz South Africa
Nissan South Africa
Toyota South Africa Motors
Volkswagen Group South Africa
---
Prospects 24
---
Main sources 25–26

item price: $350
Add to cart
View cart