creamer media
store
store home page

NEW REPORT AVAILABLE
Automotive 2018: A review of South Africa's automotive sector (PDF Report)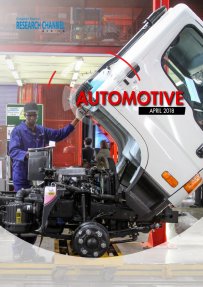 South African new-vehicle sales totalled 557 586 units in 2017, reversing a three-year downward trend that started in 2014, when 643 744 units were sold, followed by declines to 617 648 units and 547 547 units in 2015 and 2016 respectively. While the 2017 aggregate sales figure was significantly below the all-time high of 714 314 units posted 11 years ago, the recovery in the global economy is a cause for some optimism for the country's automotive industry.
Creamer Media's Automotive 2018 Report examines the current market conditions in South Africa's automotive industry with respect to local demand, trade and investment, competitiveness and sector support, environmental considerations, and the outlook for the sector.
This report draws from material published over the past 12 months and is a summary of information published in Engineering News and Mining Weekly, as well as of information available in the public domain.
This report does not purport to provide an analysis of market trends.
Published on: 09 April 2018.
item price: $350
Add to cart
View cart