creamer media
store
store home page

NEW REPORT AVAILABLE
Automotive 2020: A review of South Africa's automotive sector (PDF Report)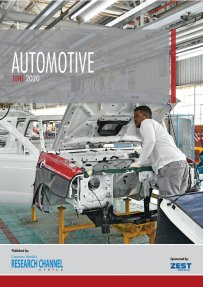 Prior to the Covid-19 Level 5 lockdown, announced in March 2020, the National Association of Automobile Manufacturers of South Africa expected the declining trend in new-vehicle sales to continue in 2020, as the macroeconomic environment remained weak.
New-vehicle sales in South Africa have been declining for a number of years, and 2019 was no exception, with 536 611 units sold, compared with 552 227 units sold in 2018.
With gross domestic product growth forecast at only 0.80%, the association said before the Covid-19 outbreak that vehicle sales were likely to deteriorate further to 525 500 units in 2020. These figures are expected to trend substantially lower in the current Covid-19 environment.
Creamer Media's Automotive 2020 Report examines the current market conditions in South Africa's automotive industry, including manufacturing and investment, sector support, transformation and labour, as well as the outlook for the sector.
This report draws from material published over the past 12 months and is a summary of information published in Engineering News and Mining Weekly, as well as of information available in the public domain.
This report does not purport to provide an analysis of market trends.
Published on: 05 June 2020
item price: $350
Add to cart
View cart