creamer media
store
store home page

NEW REPORT AVAILABLE
Defence 2017: A review of South Africa's defence sector (PDF Report)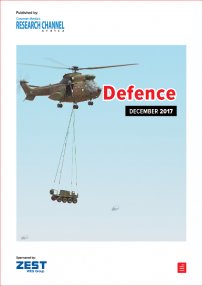 Following the passing of the Defence Review by Parliament in June 2015, the South African government has continued to espouse its commitment to supporting the local defence industry, with the establishment of the South African National Defence Industry Council in March 2016.
Through the Defence Review, government has recognised the importance of the industry in stimulating high-technology development, manufacturing activities and job creation. It has, moreover, indicated its intent to harness the potential of the industry to ensure that the South African National Defence Force is adequately equipped and trained to conduct its duties. However, despite explicit governmental recognition of the importance of the sector, low levels of domestic spending continues to be a key challenge for defence companies.
Creamer Media's Defence 2017 report examines key developments in South Africa's defence industry, with particular focus on key participants, innovations in the sector, local and export demand, international collaboration and corporate activities, and the outlook for the country's defence industry in light of current levels of local defence spending.
This report is a summary of information published in Engineering News and Mining Weekly over the past 12 months, as well as of information available in the public domain.
Published on: 14 December 2017.
item price: $350
Add to cart
View cart