creamer media
store
store home page

NEW REPORT AVAILABLE
Electricity 2020: A review of South Africa's electricity sector (PDF Report)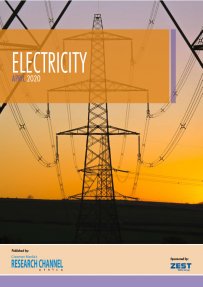 Engulfed in an electricity crisis that has pushed South Africa's economy into its second recession in two years, the country is proceeding to fundamentally restructure the industry to secure the supply of reliable, affordable and, ultimately, sustainable energy.
Prior to South Africa's Covid-19 lockdown, which started on March 27, 2020, South Africans had been warned to brace for more frequent load-shedding until at least mid-2021, as planned maintenance on the Eskom coal-fired fleet could no longer be deferred.
Solutions to the power crisis have been widely debated. The so-called war room to solve Eskom's operational and financial issues has been revived. Government is also forging ahead with a plan to split the utility into separate generation, distribution and transmission businesses under a State holding company.
Further, President Cyril Ramaphosa has committed to scale up generation capacity from outside State-owned power utility Eskom, whose aged and overworked power stations cannot provide enough for uninterrupted electricity supply.
Creamer Media's Electricity 2020 Report provides an overview of South Africa's electricity sector, with a focus on Eskom's restructuring, generation performance and new build programme, as well as issues of coal management and the company's financial performance.
It also covers the changing electricity landscape, the role of independent power producers and embedded generation in the country's energy mix, as well as transmission, distribution and electrification, besides others.
This report draws from material published over the past 12 months and is a summary of information published in Engineering News and Mining Weekly, as well as of information available in the public domain.
This report does not purport to provide an analysis of market trends.
Published on: 30 April 2020.
item price: $350
Add to cart
View cart