creamer media
store
store home page

RESEARCH REPORT
Energy Roundup – April 2018 (PDF Report)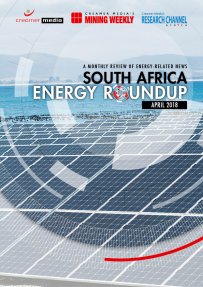 Creamer Media's Energy Roundup is a monthly report providing a synopsis of energy-related news from South Africa in the past month.
The April 2018 roundup covers activities across South Africa in March 2018, and includes details of the National Planning Commission's hosting of a roundtable discussion on its energy paper, which was released in February; State-owned power utility Eskom's application to Parliament for a higher tariff increase; and the North Gauteng High Court's ruling against the National Union of Metalworkers of South Africa and civic group Transform RSA's urgent application to stop State-owned Eskom from signing contracts with private renewable-energy projects.
The report is a summary of information published in Engineering News and Mining Weekly, as well as of information available in the public domain, and does not purport to provide an analysis of market trends.
Published on: 05 April 2018.
item price: $175
Add to cart
View cart