creamer media
store
store home page

RESEARCH REPORT
Energy Roundup – August 2018 (PDF Report)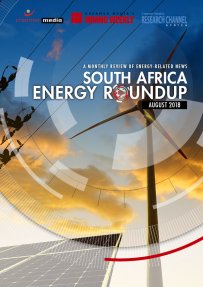 Creamer Media's Energy Roundup is a monthly report providing a synopsis of energy-related news from South Africa in the past month.
The August 2018 roundup covers activities across South Africa in July 2018, and includes details of African renewable-energy development platform and power producer BioTherm Energy reaching financial close on a 284 MW portfolio of wind and solar projects; the City of Cape Town's plans to implement new renewable-energy projects; and independent power producer Globeleq's agreement with an affiliate of Brookfield Asset Management to acquire Brookfield's interest in its South African renewable-energy portfolio.
The report is a summary of information published in Engineering News and Mining Weekly, as well as of information available in the public domain, and does not purport to provide an analysis of market trends.
Published on: 03 August 2018.
item price: $175
Add to cart
View cart