creamer media
store
store home page

RESEARCH REPORT
Energy Roundup – February 2019 (PDF Report)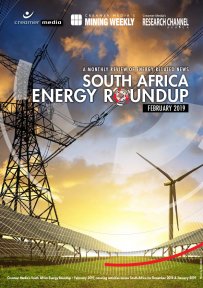 Creamer Media's Energy Roundup is a monthly report providing a synopsis of energy-related news from South Africa.
The February 2019 roundup covers activities in December 2018 and January 2019, and includes details of South African President Cyril Ramaphosa's appointment of an Eskom Sustainability Task Team to advise government on actions to resolve the State-owned power company's operational, structural and financial challenges; the South African Local Government Association's rejection of State-owned power utility Eskom's appeal for a 15% tariff increase over the next three years; and Eskom's loan agreement with the Agence Française de Développement for R1.5-billion to extend its transmission grid along the West Coast.
The report is a summary of information published in Engineering News and Mining Weekly, as well as of information available in the public domain, and does not purport to provide an analysis of market trends.
Published on: 08 February 2019
item price: $175
Add to cart
View cart