creamer media
store
store home page

RESEARCH REPORT
Energy Roundup – June 2017 (PDF Report)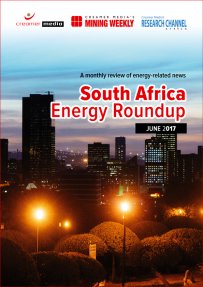 Creamer Media's Energy Roundup is a monthly report providing a synopsis of energy-related news from South Africa in the past month.
The June 2017 roundup covers activities across South Africa in May 2017, and includes details of Enel's new Gibson Bay Wind Farm, in the Kouga municipality of the Eastern Cape; Energy Minister Mmamoloko Kubayi's plans to incorporate the Independent Power Producer Office into the Central Energy Fund; and Public Enterprises Minister Lynne Brown's plans to institute a "broad scope" investigation into allegations of corruption in State-owned electricity producer Eskom.
The report is a summary of information published in Engineering News and Mining Weekly, as well as of information available in the public domain, and does not purport to provide an analysis of market trends.
Published on: 06 June 2017.
item price: $175
Add to cart
View cart