creamer media
store
store home page

RESEARCH REPORT
Energy Roundup – June 2020 (PDF Report)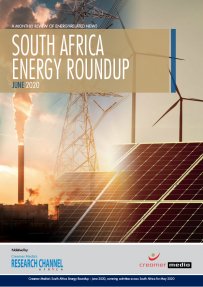 Creamer Media's Energy Roundup is a monthly report providing a synopsis of energy-related news from South Africa.
The June 2020 roundup covers activities in May 2020, and includes details of State-owned electricity producer Eskom's roll-out of design modifications made recently to Unit 3 of the Medupi power station, in Limpopo; calls for South Africa to leverage the full industrial potential of the Integrated Resource Plan 2019 as part of its post-Covid-19 recovery; and the City of Cape Town's proposal to create a nationally coordinated renewable-energy procurement programme through which municipalities are empowered to procure electricity from independent power producers.
The report is a summary of information published in Engineering News and Mining Weekly, as well as of information available in the public domain, and does not purport to provide an analysis of market trends.
Published on: 05 June 2020.
item price: $175
Add to cart
View cart