creamer media
store
store home page

RESEARCH REPORT
Energy Roundup – May 2018 (PDF Report)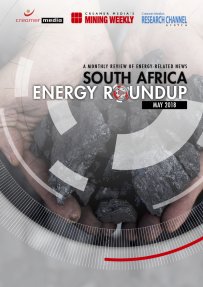 Creamer Media's Energy Roundup is a monthly report providing a synopsis of energy-related news from South Africa in the past month.
The May 2018 roundup covers activities across South Africa in April 2018, and includes details of US group GE Power's successful completion of performance tests of the wet flue gas desulphurisation plant at Unit 1 of the Kusile power station, in Mpumalanga; the agreements signed for 27 renewable-energy independent power producer projects, after a delay of more than two years; and State-owned power utility Eskom's appeal to the National Energy Regulator of South Africa to grant it the R66.6-billion it is claiming, which includes unforeseen expenses and unrealised revenue for the past three financial years.
The report is a summary of information published in Engineering News and Mining Weekly, as well as of information available in the public domain, and does not purport to provide an analysis of market trends.
Published on: 03 May 2018.
item price: $175
Add to cart
View cart