creamer media
store
store home page

RESEARCH REPORT
Energy Roundup – November 2018 (PDF Report)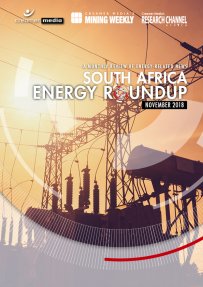 Creamer Media's Energy Roundup is a monthly report providing a synopsis of energy-related news from South Africa.
The November 2018 roundup covers activities across South Africa in October, and includes details of the synchronisation of Unit 2 at State-owned power utility Eskom's Medupi power station, in Limpopo; Eskom's 'Medium-Term System Adequacy Outlook' report, which highlights several risks to South Africa's electricity supply from 2018 to 2023; and calls for amendments by the National Society of Black Engineers and the Black Business Council to the Integrated Resource Plan 2018.
The report is a summary of information published in Engineering News and Mining Weekly, as well as of information available in the public domain, and does not purport to provide an analysis of market trends.
Published on: 06 November 2018.
item price: $175
Add to cart
View cart