creamer media
store
store home page

RESEARCH REPORT
Energy Roundup – October 2016 (PDF Report)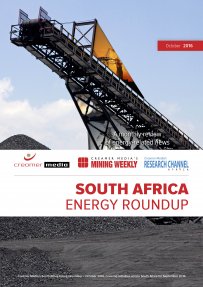 Creamer Media's Energy Roundup is a monthly report providing a synopsis of energy-related news from South Africa in the past month.
The October 2016 roundup covers activities across South Africa in September 2016 and includes details of government's delay in issuing a call for proposals for its nuclear power expansion programme; JSE-listed Hulisani's plans to acquire the entire issued share capital of Red-Cap Investment and Eurocape Renewables for a combined R145.2‑million; and South Africa State-owned power utility Eskom's plan to accelerate the roll-out of prepaid meters in Soweto, Gauteng.
The report is a summary of information published in Engineering News and Mining Weekly, as well as of information available in the public domain, and does not purport to provide an analysis of market trends.
Published: 06 October 2016.
item price: $175
Add to cart
View cart