creamer media
store
store home page

NEW REPORT AVAILABLE
Global Mining Projects in Progress 2020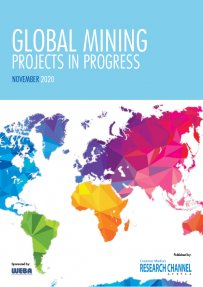 Global mining Covid-19 impact
The global mining industry has not escaped the impact of the Covid-19 pandemic and is facing a new reality, with measures to curb the spread of the virus impacting on economies, mining operations and their supply chains, manufacturing industries, the general public and, consequently, the demand for minerals and metals.
The impact has been significant.
Consulting firm PricewaterhouseCoopers avers that "the COVID-19 pandemic is challenging several long-held truths about mining. Many miners, some for the first time, are experiencing the downside of global supply chains, ultralean operations and specialisation," and more disruption is expected in the coming months before a vaccine is made available. This is expected to result in a decline in global minerals and metals production for 2020, compared with 2019.
In terms of demand for minerals and metals, these will also be affected in 2020, with credit rating agency Fitch Ratings concluding that global economic recovery from Covid-19 will be uneven and challenging – factors that are emerging as the effects of the pandemic continues to spread in key demand markets. This could delay the recovery in demand in the mining sector.
While it is not possible to predict how Covid-19 will further unsettle the mining industry, what is clear is that the mining industry must reconfigure and prepare itself to operate under a new normal, one in which it can operate and sustain itself under the new constraints and challenges that such pandemics bring with them.
Nonetheless, globally, mining currently offers a very compelling proposition, with several excellent prospects in the pipeline.
Only time will tell if the economic impacts of the global lockdown on the mining sector are worse than the pandemic itself.
Published on: 04 November 2020.
item price: $350
Add to cart
View cart