creamer media
store
store home page

NEW REPORT AVAILABLE
Materials Handling & Logistics 2018 (PDF Report)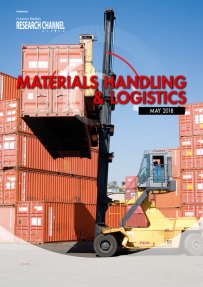 Materials handling and logistics play an important role in the South African economy, which requires many kilometres of transport activity for every rand of value created. This is attributable to the country's heavy reliance on freight-intensive mining and agricultural activities, as well as manufacturing, which mostly take place hundreds of kilometres away from import and export gateways at the coast.

As the inland hubs of economic activity are also the country's main consumption centres, huge sums are spent on transporting consumer goods to end-consumers.
Creamer Media's Materials Handling & Logistics 2018 Report provides an overview of the sector while considering initiatives in road freight, the way in which the freight logistics sector is adopting the Internet of Things into operations, innovations in warehousing, skills availability and transformation, as well as some of the longer-term issues that will face the sector in future.
This report draws from material published over the past 12 months and is a summary of other sources of information published in Engineering News and Mining Weekly, as well as of information available in the public domain.
This report does not purport to provide an analysis of market trends.
Published on: 16 May 2018.
item price: $350
Add to cart
View cart