creamer media
store
store home page

creamer media product
Projects in Progress 2016 - First Edition (PDF Report)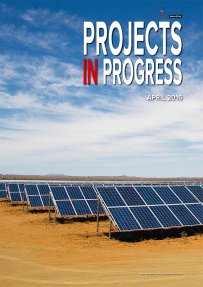 Co-investment model could help reinvigorate infrastructure push
There is little question that pressing ahead with South Africa's infrastructure programme has become even more important amid the difficulties confronting the economy and key sectors such as mining and agriculture.
The country's resources industry is having to adjust to lower commodity demand, as well as prices that are likely to remain lower for longer, while the farming sector is in distress as a result of South Africa's worse drought in a generation.
The importance of the infrastructure programme as a countercyclical stimulus was emphasised again in the 2016 Budget. The associated Budget Review also insists that R865.4-billion will still be spent over the coming three years by government and State-owned companies (SoCs), despite the poor growth and revenue outlook. These investments will be directed towards housing, roads, railways, public transport, water, electricity and community infrastructure.
However, to reignite growth to levels required to avoid further job losses and social dissonance (as well as the dreaded downgrade to South Africa's investment-grade credit rating) will require even higher levels of investment.
Achieving this in a context of fiscal imbalances and weak SoC balance sheets and performances will arguably require the creation of an entirely new partnership with the private sector – one which makes co-investment in economic and social infrastructure much more possible.
Without question, such a co-investment model is on the agenda of those in government, business and labour leading the country's anti-junk-status charge. They realise that, in the absence of a new investment partnership, the ratings agencies are likely to remain unconvinced that South Africa has a genuine platform from which to launch an economic recovery.
However, partnering with co-investors will require an attitudinal shift from within government, with suspicion making way for a greater sense of fraternity. However, that should not imply an erosion of probity or procedural rigour.
In addition, co-investors will require their potential departmental and SoC counterparties to be far less prone to the governance problems that have been all too common in the recent past. If the private sector is to direct its own limited financial and human resources towards programmes that have developmental spin-offs, the governance environment needs to be far more stable and transparent.
Should such a partnership be forged, South Africa could well make unexpectedly strong progress in the infrastructure sector, which, in turn, will offer rewards such as higher growth and more jobs, direct and indirect.
Failure to do so will result in the country's continuing to flounder at the bottom end of its growth-potential range.
Please note that this is a large file and may take some time to download.
item price: $60
Add to cart
View cart