creamer media
store
store home page

creamer media product
Projects in Progress 2017 - First Edition (PDF Report)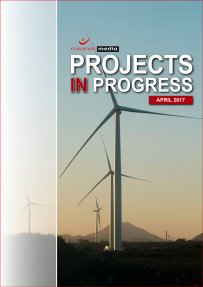 The South African economy remains subdued and the domestic project economy strongly reflects this feeble status.
Although the National Treasury is forecasting public-sector infrastructure spending of R947.2-billion over the coming three years, the figure includes a number of megaprojects being built by State-owned companies (SoCs), which are well under way.
The SoC's are projected to invest R432.8-billion over the period and remain a major part of this public-infrastructure story. However, their balance sheets are generally stretched, which has resulted in some entities leaning more heavily than initially expected on their government guarantees. The upshot is that, until these entities stabilise or growth returns, there is little likelihood that they will be in a position to initiate major new projects. It is well known, for instance, that Transnet is curtailing its investment programmes amid weak demand growth, while Eskom's five-year corporate plan includes a target of "optimising capital expenditure by R65-billion".
The list of major public-sector projects in the planning phase, as published in the Budget Review, also does not suggest an immediate turnaround.
Firstly, many of the projects are power-generation developments conceived during the power-deficit year. However, Eskom is now arguing that its current surplus is likely to persist, at least into the early 2020s, and has, until recently, been strongly resisting the introduction of additional renewable-energy capacity. Secondly, the transport and logistics projects are generally associated with Transnet's market demand strategy, which is being scaled back. Thirdly, the financial problems at PetroSA, coupled with ongoing policy uncertainty, mean that the big Coega refinery plan is unlikely to materialise anytime soon.
However, several roads, bridges, water and sanitation developments should proceed, while expenditure on human settlements is projected to rise consistently over the coming three years.
In the private sector, meanwhile, the overall weak economic climate is undermining business confidence, which is also being weighed down by policy and political uncertainty. Private fixed investment remains under pressure as a result. However, the recovery in commodity prices could help stimulate some fresh activity, albeit mostly brownfield in nature.
The subdued project economy has also not been assisted by Eskom's resistance to signing power purchase agreements with renewable-energy independent power producers – the one investment highlight of the past few years. The intervention by President Jacob Zuma to end the impasse should result in contracts being signed, but it is uncertain when this will be, owing to ongoing cost-recovery concerns at Eskom.
What is certain, is that a material recovery in business confidence will be required if private-sector investment is to return in earnest.
Nevertheless, the first edition of the Projects in Progress for this year still includes valuable updates on some of South Africa's largest infrastructure projects, as well as ongoing investments in the gold, coal and platinum sectors.
We trust that you will find some real information nuggets and turn that insight into business opportunity.
Please note that this is a large file and may take some time to download.
Published on: 18 April 2017.
item price: $60
Add to cart
View cart