creamer media
store
store home page

NEW REPORT AVAILABLE
Road & Rail 2017: A review of South Africa's road and rail sectors (PDF Report)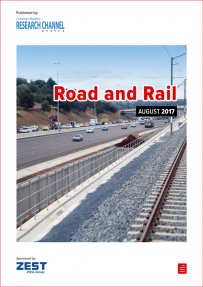 South Africa's rail network has been neglected for decades and is considered an ageing and ailing system, particularly the commuter component.
Commuters are increasingly shunning rail services in favour of minibus taxis, buses or private vehicle ownership, which is accelerating rapidly, as more people are progressing into the middle class.
The fast growth of road-based transport is putting infrastructure under pressure, underscoring the need to continue to invest in road projects to provide extra capacity and shift more freight from road to rail.
Creamer Media's Road and Rail 2017 considers the aforementioned issues, with a particular focus on the size and state of the country's road and rail infrastructure, the funding and maintenance of these respective networks, and efforts to transfer road freight back onto rail.
Creamer Media's reports draws from material published over the past 12 months and are a summaries of other sources of information published in Engineering News and Mining Weekly, as well as of information available in the public domain.
Published on: 04 August 2017.
item price: $350
Add to cart
View cart