creamer media
store
store home page

NEW REPORT AVAILABLE
Road & Rail 2019: A review of South Africa's road and rail sector (PDF Report)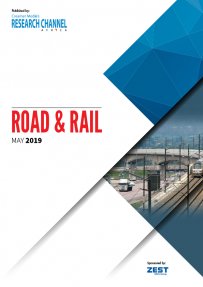 While the South African government continues to invest billions of rands in its transport networks, there remains a large funding gap that needs to be filled so that the country has sufficient capacity to meet demand. However, public funding is stretched and insufficient to cover all expansion and maintenance requirements. This has placed the country's national roads agency in a difficult position in terms of how it funds new infrastructure, while road congestion remains a significant problem, especially in the metropolitan areas, with road users sometimes spending as much as three hours a day in traffic.
Government is advocating that more people use public transport rather than their own vehicles to limit the impact of increasing vehicle ownership on South Africa's roads, as well as the resultant carbon emissions. Further, government is advocating for more freight to be moved onto the rail network, but massive investment is also needed in the freight rail system to ensure adequate capacity and performance.
Creamer Media's Road and Rail 2019 Report considers these issues, with a particular focus on the size and state of the country's road and rail infrastructure, the funding and maintenance of these respective networks, and efforts to transfer road freight back onto rail.
Creamer Media's reports draws from material published over the past 12 months and are a summaries of other sources of information published in Engineering News and Mining Weekly, as well as of information available in the public domain.
Published on: 24 May 2019.
item price: $350
Add to cart
View cart