creamer media
store
store home page

NEW REPORT AVAILABLE
Telecommunications 2020/21 (PDF Report)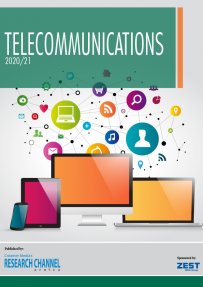 South Africa's telecommunications landscape has undergone significant transformation over the past decade, with a shift from pure telecommunications services to the offering of a myriad of digital services that are highly dependent on data, across some of the most advanced infrastructure in Africa.
Mobile subscriptions and Internet penetration continue to increase year-on-year and data consumption continues to grow. Further, commercial fifth-generation service deployments are under way and fibre networks and data centre markets are expanding rapidly to meet the growing user base.
Creamer Media's Telecommunication 2020/21 report reviews South Africa's telecommunications market in this context focusing on the country's major telecommunications companies, industry trends and challenges, international connectivity and policy and regulatory developments.
This report draws from material published over the past 12 months and is a summary of sources of information published in Engineering News and Mining Weekly, as well as of information available in the public domain.
This report does not purport to provide an analysis of market trends.
Published on: 20 January 2021.
item price: $350
Add to cart
View cart