creamer media
store
store home page

NEW REPORT AVAILABLE
Telecoms 2018: A review of South Africa's telecommunications sector (PDF Report)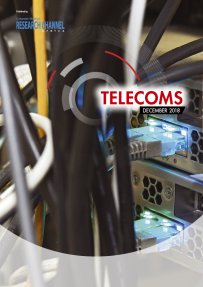 Internet use globally continues to increase and the number of Internet users has surpassed four‑billion, social media firms We Are Social and Hootsuite reported in their 'Digital in 2018' report, published in January 2018. The report highlights that people are spending more time on the Internet and are increasingly accessing it through smart devices; the use of social media is also rising, with such platforms mostly accessed from mobile devices.
In South Africa, there is growing demand for mobile communication services, particularly for more data. Users are seeking not only good-quality service and sufficient data speeds but are also calling for operators to decrease the cost of data, which many regard as being too high.
Government is taking steps to lower the cost of communicating in the country, and various entities, including the Independent Communications Authority of South Africa and the Competition Commission, are undertaking programmes and inquiries to establish ways of lowering costs, as well as improving competition in the telecommunications sector to ensure that operators do not take advantage of users.
Creamer Media's Telecoms 2018 report reviews South Africa's telecommunications market and the major companies operating in the sector, as well as industry trends and challenges. The report also provides information on the country's policy and regulatory developments, as well as its international connectivity.
The report is a summary of information published in Creamer Media's Engineering News and Mining Weekly over the past 12 months, as well as information available in the public domain and does not purport to provide analysis of market trends.
Published on: 12 December 2018.
item price: $350
Add to cart
View cart