creamer media
store
store home page

creamer media product
Water 2015: A review of South Africa's water sector (PDF Report)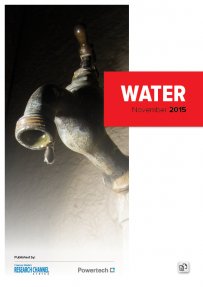 The World Economic Forum's '2015 Global Risk Report' has named water crises the world's greatest risk. The world is forecast to face a 40% shortfall in water supplies in 15 years, owing to population growth, urbanisation and increased demand for food production, energy and industry. Climate change also increases water-related risks.
Ranked among the world's 30 driest countries, South Africa is facing serious water challenges. Water infrastructure is ageing, technical skills are in short supply and demand patterns are shifting, while changing rainfall patterns are leading to inadequate supply in several areas. Vandalism and theft of public infrastructure, the nonpayment of bills, wastage through a lack of maintenance, poor water services planning and prioritisation at many municipalities, as well as increasing pollution, are further impacting on water supply.
Creamer Media's Water 2015 Report considers the aforementioned issues, not only in the South African context but also in the African and global context in terms of supply and demand, water stress and insecurity, and access to water and sanitation, besides others.
This report draws from material published over the past 12 months and is a summary of other sources of information published in Engineering News and Mining Weekly, as well as of information available in the public domain. This report does not purport to provide an analysis of market trends.
Published on: 09 November 2015.
item price: $350
Add to cart
View cart