creamer media
store
store home page

creamer media product
Africa Mining Projects in Progress 2016 - First Edition (PDF Report)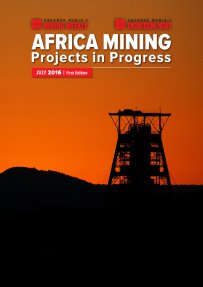 While 2015 was a challenging year for the global mining industry, professional services firm SNL Metals & Mining has said early indications are that 2016 is unlikely to reveal the light at the end of the tunnel for the sector.
The firm notes that, with depressed metals prices, production exceeding demand for most metals, high levels of international political turmoil and a slowing Chinese economy, investors are understandably wary of the mining industry and of markets in general.
In Africa, as in certain other developing regions, mining companies face the increasing challenge of changing expectations in respect of their social licence to operate, while a skills dearth, successfully implementing capital preservation projects and meeting government revenue expectations pose further challenges.
This edition of Creamer Media's Africa Mining Projects in Progress 2016 (First Edition) reviews recently announced scoping, prefeasibility and definitive/bankable feasibility studies on projects across the continent, as well as the projects that are under way.
This report is a summary of information published in Engineering News and Mining Weekly, as well as of information available in the public domain.
The report does not purport to provide analysis of market trends.
Published on: 13 July 2016.
item price: $350
Add to cart
View cart