creamer media
store
store home page

NEW REPORT AVAILABLE
Africa Mining Projects in Progress 2019 - First Edition (PDF Report)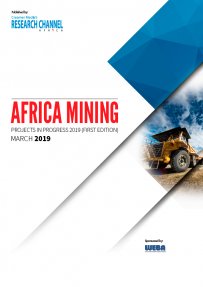 Africa's potential is immeasurable.

While Africa initially gained a reputation for its gold and diamond resources, the African mining industry is now also being recognised for its copper, graphite, lithium, platinum group metals and potash resources. However, the continent is faced with a 'resource curse', a term first coined by British economist Richard Auty in 1993.
The term refers to an enduring theme of mining in Africa – the paradox of plenty. The theory tries to explain how countries with an abundance of natural resources tend to have lower economic growth, fewer democratic institutions and worse development outcomes than countries with fewer natural resources.
The near-consensus now is that institutional excellence is the primary intervening variable. If a country is strongly institutionalised, resource wealth can be a development facilitator. If it is weakly institutionalised, resource rents further break the citizen–State accountability link, as South African Institute of International Affairs research fellow Ross Harvey notes in 'Looking Back to the Future: Mining for Development in Africa' published in June 2018. He contends that ensuring better governance of the extractive industries across Africa remains a fundamental priority. "If institutions are not strengthened to draw durable, broad-based benefits from mining, it will continue to operate in an enclave manner, depriving countries of the extensive spillover benefits it could bring," he contends.
However, achieving shared value and sustainable socioeconomic development is fraught in many cases by troubled relations between mining companies, host country governments, and mine-affected communities. It is, therefore, necessary to address issues that continue to generate this social risk, some of which prevent shared value outcomes, for example:
the impact of technology and greater mechanisation on mining – increasingly, mines will likely be minimally invasive, operated predominantly by new technologies that require less human intervention.
the drive for a cleaner and safer industry.
the issue of maturation – orebodies becoming more difficult and expensive to mine, and as a result employment opportunities dwindling.
So, not only are mining companies under pressure to provide jobs, invest in social programmes and contribute to a host jurisdiction's economy beyond the life-of-mine, but they also have to do so all the while ensuring the most rigorous health and safety standards are met.
It is therefore crucial for mining companies, governments and mine-affected communities to have realistic expectations about the benefits and potential drawbacks of resource-heavy oriented socioeconomic development.
Published on: 07 March 2019.
item price: $350
Add to cart
View cart