creamer media
store
store home page

NEW REPORT AVAILABLE
Automotive 2019: A review of South Africa's automotive sector (PDF Report)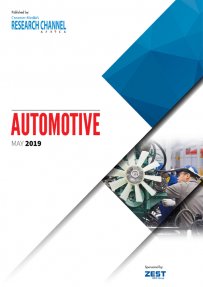 The health of South Africa's automotive industry is strongly tied to the state of the domestic economy, with a strong correlation between economic growth rates and new-vehicle sales. The weak macroeconomic conditions battering the South African economy have slowed demand for new vehicles.
New-vehicle sales have been in negative territory for the past five years, with the exception of 2017, when sales increased by 1.90%. In 2018, new-vehicle sales declined from 557 703 units to 552 190 units, and political uncertainty ahead of elections is expected to affect buying activity further, particularly when combined with economic stagnation, soaring fuel prices and Eskom's inability to secure electricity supply.
Creamer Media's Automotive 2019 Report examines the current market conditions in South Africa's automotive industry, including local demand, trade and investment, competitiveness and sector support, transformation, environmental considerations, and the outlook for the sector.
This report draws from material published over the past 12 months and is a summary of information published in Engineering News and Mining Weekly, as well as of information available in the public domain.
This report does not purport to provide an analysis of market trends.
Published on: 03 May 2019.
item price: $350
Add to cart
View cart