creamer media
store
store home page

NEW REPORT AVAILABLE
Construction 2018: A review of South Africa's construction sector (PDF Report)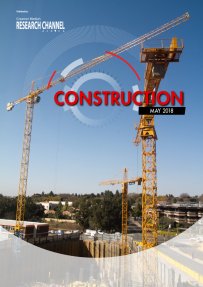 South Africa's slow economic growth, a diminishing pool of construction work, increased competition and pressure by government to transform the sector are negatively affecting the country's largest construction firms, which are facing tight liquidity, decreasing order books and margins that are under pressure.
Creamer Media's Construction 2018 Report examines South Africa's construction industry over the past 12 months. The report provides insight into the business environment, key participants, local demand, international expansion, competition and industry settlement activities, corporate activity of the country's major construction companies, and issues such transformation, the shortage of skills and safety issues.
This report draws from material published over the past 12 months and is a summary of other sources of information published in Engineering News and Mining Weekly, as well as of information available in the public domain.
This report does not purport to provide an analysis of market trends.
Published on: 11 May 2018.
item price: $350
Add to cart
View cart