creamer media
store
store home page

NEW REPORT AVAILABLE
Construction 2019: A review of South Africa's construction sector (PDF Report)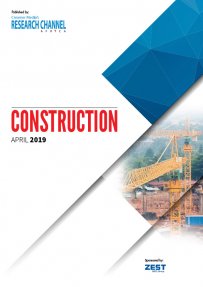 South Africa's construction industry continues to face tough times amid lower investment in infrastructure by government, low business confidence and lower foreign direct investment. Considering the tough domestic conditions, many firms continue to or have begun venturing outside of South Africa to pursue growth opportunities in the rest of Africa and other select markets.
The challenges that large construction firms face are also having a knock-on effect on subcontractors, which are also struggling to secure contracts and maintain staff levels. Suppliers to the construction industry are also feeling the pinch and are also seeking opportunities abroad amid the slump in the South African construction sector.
Creamer Media's Construction 2019 Report examines South Africa's construction industry over the past 12 months. The report provides insight into the business environment in the construction sector, key participants, local demand, international expansion, competition commission activities, corporate activity of the country's major construction companies, and issues such transformation, the shortage of skills and safety.
This report draws from material published over the past 12 months and is a summary of other sources of information published in Engineering News and Mining Weekly, as well as of information available in the public domain.
This report does not purport to provide an analysis of market trends.
Published on: 08 April 2019.
item price: $350
Add to cart
View cart