creamer media
store
store home page

NEW REPORT AVAILABLE
Electricity 2019: A review of South Africa's electricity sector (PDF Report)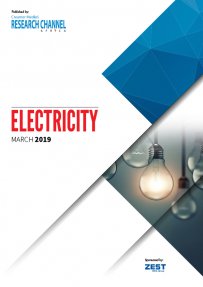 South Africa's electricity industry is in dire straits. The country, at the start of 2019, suffered one of its worst series of power cuts in a decade, conjuring up memories of the 2008 crisis when the grid nearly collapsed, and threatening President Cyril Ramaphosa's government plans to revive the struggling economy.
The main role player is State-owned power utility Eskom. Bloated by debt and severely damaged by years of corruption and maladministration, Eskom is struggling to navigate a magnitude of operational and financial crises. The utility's financial performance has deteriorated to the point where without fiscal support from government, the company is not expected to last beyond April 2019.
If Eskom defaults on its debt, it will not only threaten South Africa's entire economy, but also hamper any economic growth prospects.
Creamer Media's Electricity 2019 Report provides an overview of South Africa's electricity sector, with a focus on Eskom's generation and financial performance and recently announced unbundling. It also looks at the changing electricity landscape and the role of independent power producers and embedded generation in the country's energy mix, as well as other areas such as transmission, distribution and electrification.
This report draws from material published over the past 12 months and is a summary of information published in Engineering News and Mining Weekly, as well as of information available in the public domain.
This report does not purport to provide an analysis of market trends.
Published on: 15 March 2019.
item price: $350
Add to cart
View cart