creamer media
store
store home page

RESEARCH REPORT
Energy Roundup – June 2018 (PDF Report)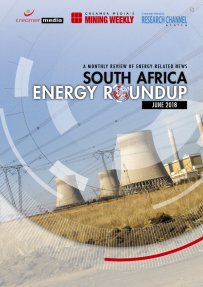 Creamer Media's Energy Roundup is a monthly report providing a synopsis of energy-related news from South Africa in the past month.
The June 2018 roundup covers activities across South Africa in May 2018, and includes details of State-owned power utility Eskom's major policy reversal on cost-plus mines; the launch of Xina Solar One, in the Northern Cape; and the National Energy Regulator of South Africa's decision to withdraw the proposed rules governing the registration of small-scale embedded generation below 1 MW.
The report is a summary of information published in Engineering News and Mining Weekly, as well as of information available in the public domain, and does not purport to provide an analysis of market trends.
Published on: 05 June 2018.
item price: $175
Add to cart
View cart