creamer media
store
store home page

RESEARCH REPORT
Energy Roundup – October 2020 (PDF Report)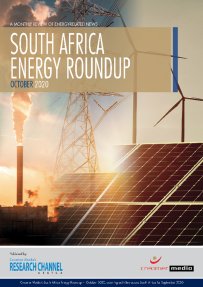 Creamer Media's Energy Roundup is a monthly report providing a synopsis of energy-related news from South Africa.
The October 2020 roundup covers activities in September 2020, and includes details of State-owned power utility Eskom's issue of a no-obligation request for information to gain insight into what flue gas desulphurisation technologies are available for use at one of its new coal-fired power stations; the official start of work on the South African Renewable Energy Masterplan; and the launch of Phase 2 of the Karoo Deep Drilling and Geo-environmental Base Programme, in Beaufort West, in the Western Cape.
The report is a summary of information published in Engineering News and Mining Weekly, as well as of information available in the public domain, and does not purport to provide an analysis of market trends.
Published on: 06 October 2020.
item price: $175
Add to cart
View cart