creamer media
store
store home page

NEW REPORT AVAILABLE
Gold 2020: A review of South Africa's gold sector (PDF Report)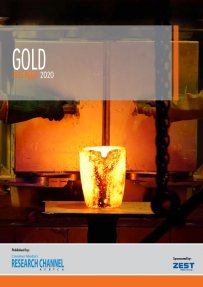 Record-high gold prices, following the economic fallout of the Covid-19 pandemic, have left miners with plenty of cash, but they seem hesitant to immediately invest that cash in expanding output, for fear of repeating mistakes made during a previous boom, when some investments failed to meet expectations. However, there is also a growing realisation in the industry that investment in growing reserves has been lacking and that new deposits urgently need to be discovered to ensure the future supply of gold.
Creamer Media's Gold 2020 report reviews the global and South African gold markets in this context. Globally, the focus is on supply and demand, and gold's remarkable performance over the past few months. In South Africa, the focus of the report turns to rising costs and energy constraints in the sector, as well as labour challenges, the settlement of an historical class action lawsuit against the country's major gold miners, and growing criminal activity in the sector. It also reviews the major and smaller mining companies with operations in South Africa.
This report draws from material published over the past 12 months and is a summary of sources of information published in Engineering News and Mining Weekly, as well as of information available in the public domain.
This report does not purport to provide an analysis of market trends.
Published on: 03 December 2020.
item price: $350
Add to cart
View cart