creamer media
store
store home page

NEW REPORT AVAILABLE
Hydrogen – a new energy growth sector (PDF Report)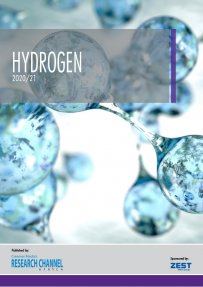 The need to drive the world's carbon emissions down has prompted widespread interest in the development of green hydrogen, with the number of policies and projects around the world increasing rapidly. The aim is helping countries and regions to not only meet their commitments under the Paris Agreement, but also recovering and rebuilding following the devastating impact of the Covid-19 pandemic.
Creamer Media's Hydrogen 2020/21 report delves into the global hydrogen sector, focusing on developments in South Africa, Africa more broadly, the US, Europe, Asia and Australia. The emphasis of this report is primarily the potential of this sector to be a source of clean energy that will help decarbonise world economies and assist in achieving global climate change mitigation goals.
This report draws from material published over the past 12 months and is a summary of sources of information published in Engineering News and Mining Weekly, as well as of information available in the public domain.
This report does not purport to provide an analysis of market trends.
Published on: 20 January 2021.
item price: $350
Add to cart
View cart