creamer media
store
store home page

NEW REPORT AVAILABLE
Road & Rail 2020: A review of South Africa's road and rail sector (PDF Report)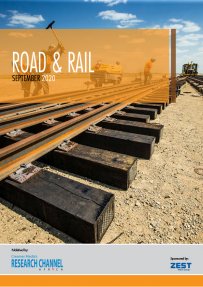 The billions of rands in investment already spent on South Africa's roads and rail transport infrastructure, including public transport, in recent decades, needs to be substantially increased if the country is to deal with infrastructure backlogs and to cater for anticipated future growth.
Parastatal the South African National Roads Agency Limited has various large-scale projects in the pipeline to expand and develop existing and new roads itself, or through concessionaires, as well as plans to invest in the maintenance of existing road infrastructure.
Fellow State-owned commuter rail services provider the Passenger Rail Agency of South Africa is, in addition to measures to maintain existing rolling stock, also procuring new rolling stock and undertaking other modernisation programmes to improve service delivery. This is despite the agency conceding that its operational performance has been markedly deteriorating, while revenue has been declining and costs rising.
tate-owned transport and logistics company Transnet is also continuing to invest in scaling up its freight rail infrastructure as it seeks to move more rail-friendly cargo off the country's roads and back onto the railways.
In this context, Creamer Media's Road and Rail 2020 Report considers South Africa's ongoing investment in road and rail infrastructure, with a particular focus on the size and state of this infrastructure, and the funding and maintenance of these respective networks.
Creamer Media's reports draws from material published over the past 12 months and are summaries of other sources of information published in Engineering News and Mining Weekly, as well as of information available in the public domain.
Published on: 23 September 2020
item price: $350
Add to cart
View cart