creamer media
store
store home page

creamer media product
Road and Rail 2015: A review of South Africa's road and rail sectors (PDF Report)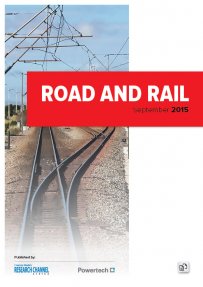 South Africa's road and rail infrastructure is essential to transport goods and people and, therefore, impacts significantly on the economy. The country is investing heavily in improving the state of its road and rail network, as well as its rail infrastructure, as it has been declining for several years. Several multimillion-rand national and provincial road construction and upgrade projects are under way, with others to follow.
Creamer Media's Road and Rail 2015 report examines South Africa's road and rail transport system, with particular focus on the size and state of the country's road and rail infrastructure and network, the funding and maintenance of these respective networks, and efforts to move road freight back onto rail.
This report is a summary of information published in Engineering News and Mining Weekly, as well as of information available in the public domain over the past 12 months. The report does not purport to provide analysis of market trends.
Published on: 02 September 2015.
item price: $350
Add to cart
View cart