creamer media
store
store home page

NEW REPORT AVAILABLE
Steel 2017: A review of South Africa's steel sector (PDF Report)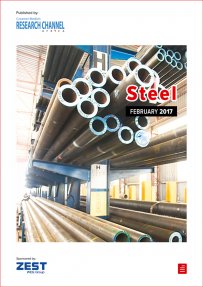 While 2015 was considered an annus horribilis for the global steel industry, with the price of the alloy falling to its lowest level since 2004 and consequently causing several steel producers to cut capacity or simply close shop, there was a slight recovery in 2016 and the industry seems to be on the mend going into 2017. Still, the problem of supply exceeding demand is expected to persist.
Creamer Media's Steel 2017 Report examines South Africa's steel industry over the past 12 months. The report provides insight into the global steel market and particularly into South Africa's steel sector, and covers production and consumption, main producers and a brief overview of the global and local stainless steel market.
This report draws from material published over the past 12 months and is a summary of other sources of information published in Engineering News and Mining Weekly, as well as of information available in the public domain. This report does not purport to provide an analysis of market trends.
Published on: 09 February 2017.
item price: $350
Add to cart
View cart