engineering news
online
www.engineeringnews.co.za

quick links


back
rates

target market

Ad Centre

statistics
Engineering News Online is a member site of the IAB & website statistics are monitored by Effective Measure.
The website generates 157 621 page impressions by 86 929 readers per week. 71% of Engineering News Online readers are based in South Africa.
Engineering News Online readers are decision-makers in all sectors of the real economy – with procurement authority.
Total Weekly Readership: 134 582
People read the magazine: 65 910
People read the website (including desktop & mobile): 86 926
* select an option below to display the relevant data or download summary of reader statistics in PDF above
reading frequency
information needs
Most readers use Engineering News Online to obtain news on their particular industries, technology updates and project news.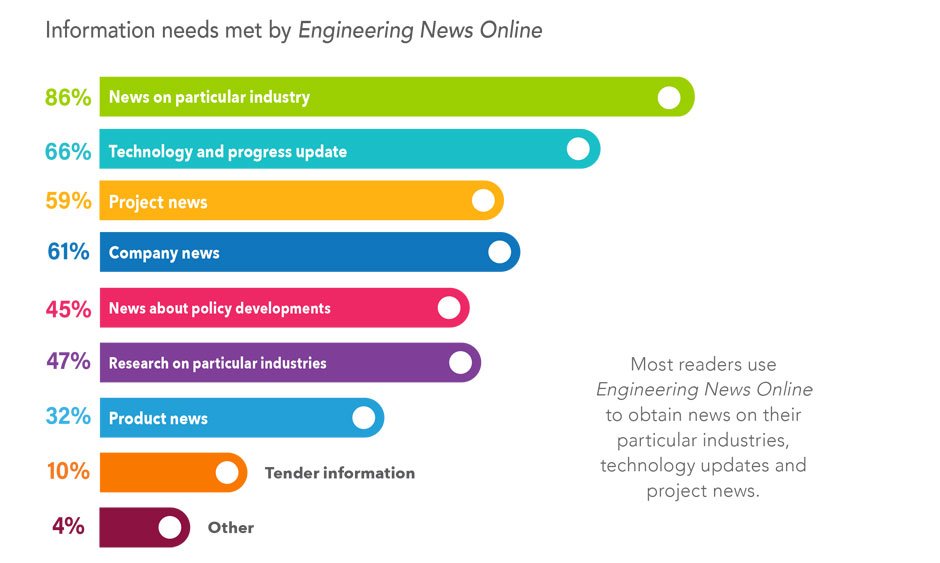 Importance of brand image

performance
Readers were asked to score Engineering News Online against selected attributes – on a scale of 1 to 10, where 1 indicates poor and 10, excellent. Readers scored Engineering News Online as follows: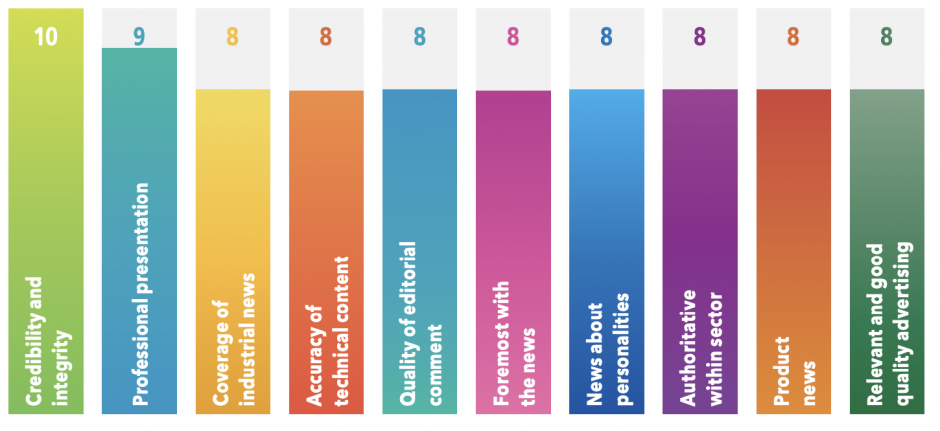 characteristics of an advert