engineering news
online
www.engineeringnews.co.za

quick links


back
rates

statistics

Ad Centre

target market
A combination of print and online advertis- ing gives advertisers the wides reach and the biggest impact.
This is because 79% of Engineering News Online readers do not receive the print magazine.
The optimal marketing solution requires a combination of print and online advertising with Engineering News.
By having exposure in print and online you will ensure a much wider reach than what can be achieved by restricting your marketing efforts to a single medium.
* select an option below to display the relevant data or download summary of reader statistics in PDF above
main business sector
Advertising on Engineering News Online will expose your products & services to decision-makers in numerous industries, opening doors to new business opportunities. Advertisers may choose to advertise to readers from multiple sectors or may choose a sector- specific campaign.
education and experience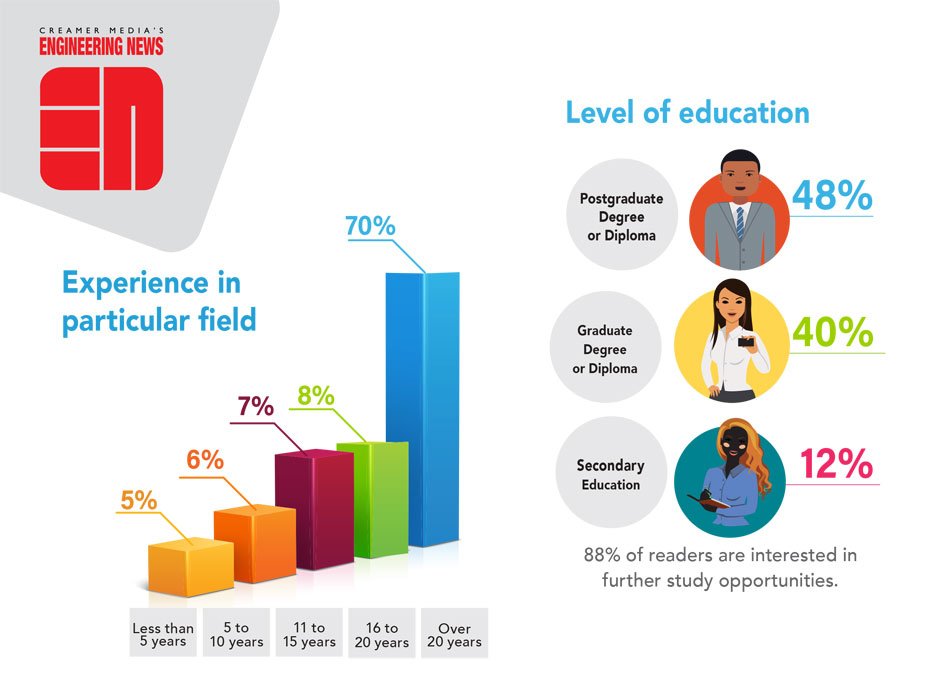 job titles of the reader

age group